The characters in this session were: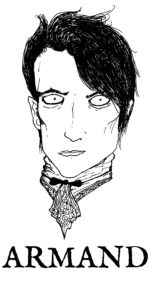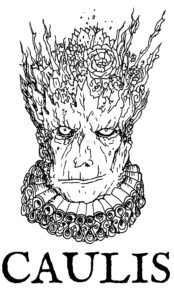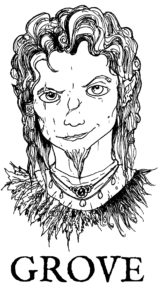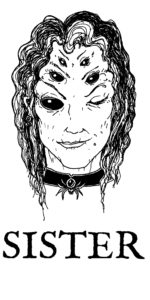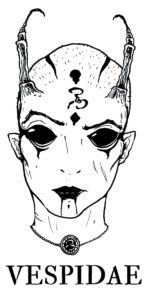 Armand Percival Reginald Francois Eustace de la Marche III, a suspiciously pale, apparently human noble and sorcerer, and certainly not a ghoul (how dare such a thing be suggested).
Caulis, a homunculus warlock liberated from its master; has made a pact with certain Faerie Powers.
Viridian "Grove" Greengrove, changeling druid, exile from his former druidic circle for unknown transgressions.
An ancient and enigmatic Lengian cleric of the Mother of Spiders, name unknown. She wears bulky ecclesiastical garments covering an uncertain number of limbs and goes by "Sister."
Vespidae, a waspkin bard/cleric, devoted servant of the Queen in Yellow and possibly the Thirteenth Queen reborn, her daughter, or her avatar.
XP Awarded: 550 XP
Something was happening to the waspkin of Suckletown – they were going missing, acting strangely, and sometimes turning up dead having suffered from strange mutilations. The Queens of Stingsworth care nothing for those outcast waspkin of the Withered Tree. But the Thirteenth Queen had taken the broken and the lame beneath her diaphanous wings. She would not abide their mutilation…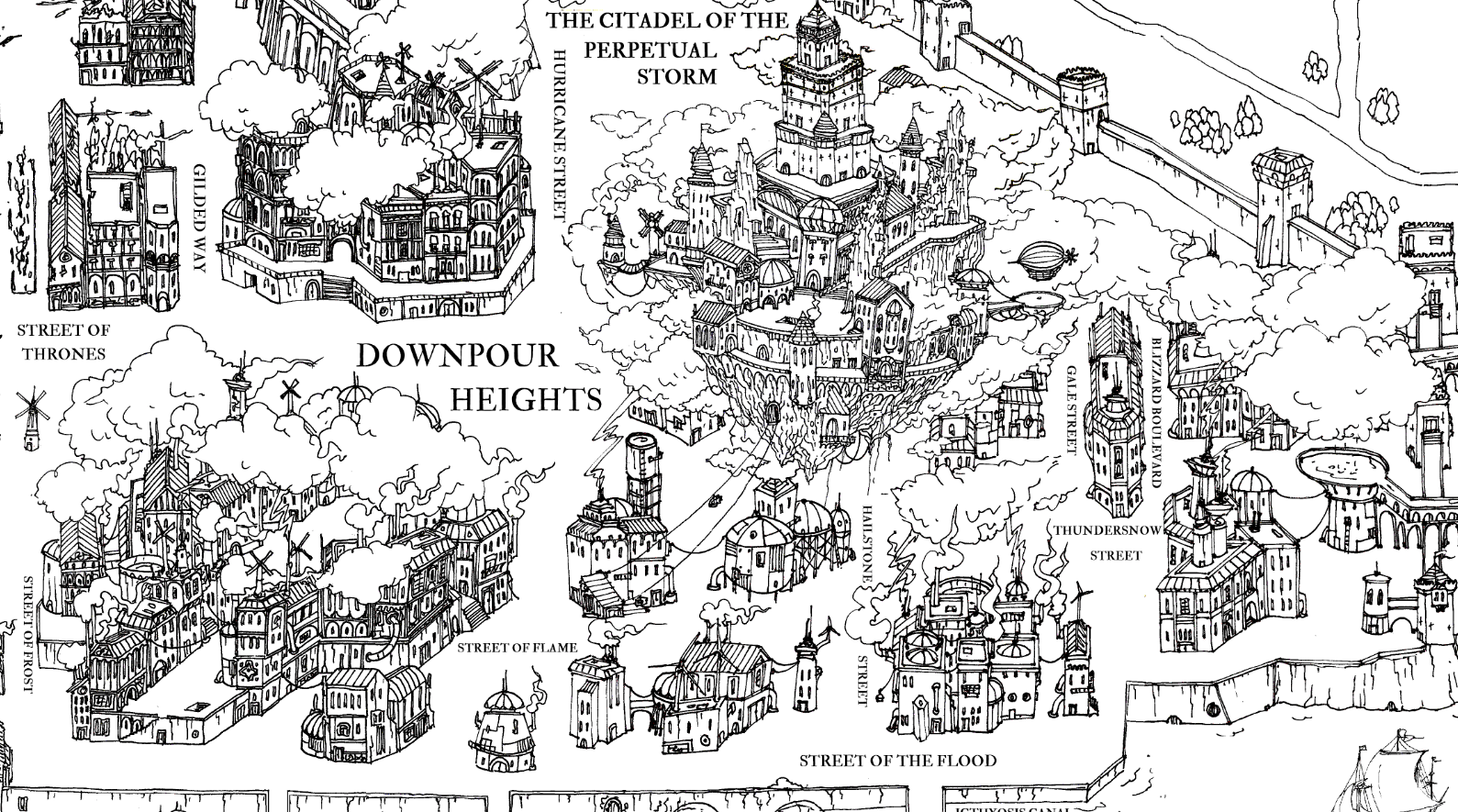 Meanwhile, the party had returned from their sojourn in the country, and now planned their next move – the next book of magic on Master Melchior's list. Sister, eager for adventure in speheres beyond mortal reckoning, suggested they begin researching the Book of Stars. Had anyone ever attempted a journey to the luminiferous aether?
Caulis and Armand began researching, and Caulis found references that its creator had attended some sort of failed spacecraft-launch. Further investigation led them to the Citadel of the Perpetual Storm and their acquaitance, Vanessa Greyleaf, who provided further details.
"About ten years ago, a wizard named Gideon Bottlescrew got it into his head that he could build a vessel to sail the aether between the planets," she explained. "He claimed to have found some Librarian schematic, based his design off that. Somehow, he managed to scrape enough gold together to build the damn thing. He had to do it in secret – the Citadel never approved his research, and there are rumours he got involved in some shady business to fund it. But when launch day came, he invited half the mages in Hex out to see his marvelous invention." She shook her head. "I was young at the time, but my mother brought me, and, well… I'll never forget the mess. The ship had a Librarian artefact powering it. It was supposed to generate an anti-gravity effect, like the one we use to keep the Citadel flying. But… it didn't work as planned. Maybe he miscalibrated it, maybe it was just broken, but the engine malfunctioned. Gravity went all strange. Many of us watching were levitated off the ground. His test pilots though – students, mostly – didn't fare so well. The gravity in and around the craft was so intense, and so contradictory, the ship tore itself apart, and everyone inside it as well. Then something volatile combusted, and there was an explosion. Several onlookers died.
"Gideon was stripped of his professorship and kicked out of the Citadel. Criminal charges got laid. Most think he got off light. His tongue got cut out so he can no longer perform verbal incantations, and he was given a curse: the touch of earth pains him."
"What happened to him?" Sister asked.
"Last I heard, he'd set up some sort of workshop in Suckletown, living out his forced retirement in the branches of the Withered Tree. They say he's spent the last ten years trying to figure out where he went wrong."
"Sounds promising," Caulis said. "Worth investigating."
The ever-adventurous Vanessa perked up. "Hey, if you manage to actually get something to work… I mean, if you actually build a craft that can travel to the outer spheres, and you happen to need a security officer…" she trailed off with a grin.
"We'll keep you in mind," Armand said.
Several party-members gathered – Armand, Caulis, Viridian, and Sister – and headed south. The streets were paved with broken glass and lichen, strewn with trash, half-flooded with rainwater and raw sewage. Suckletown sprawled before thm: the broken heart of Hex's once-prosperous industrial district, decimated by economic ruin, alchemical explosion, and the decline and death of the Elder Tree whose vast shadow darkened the streets, its gnarled branches leafless now for centuries.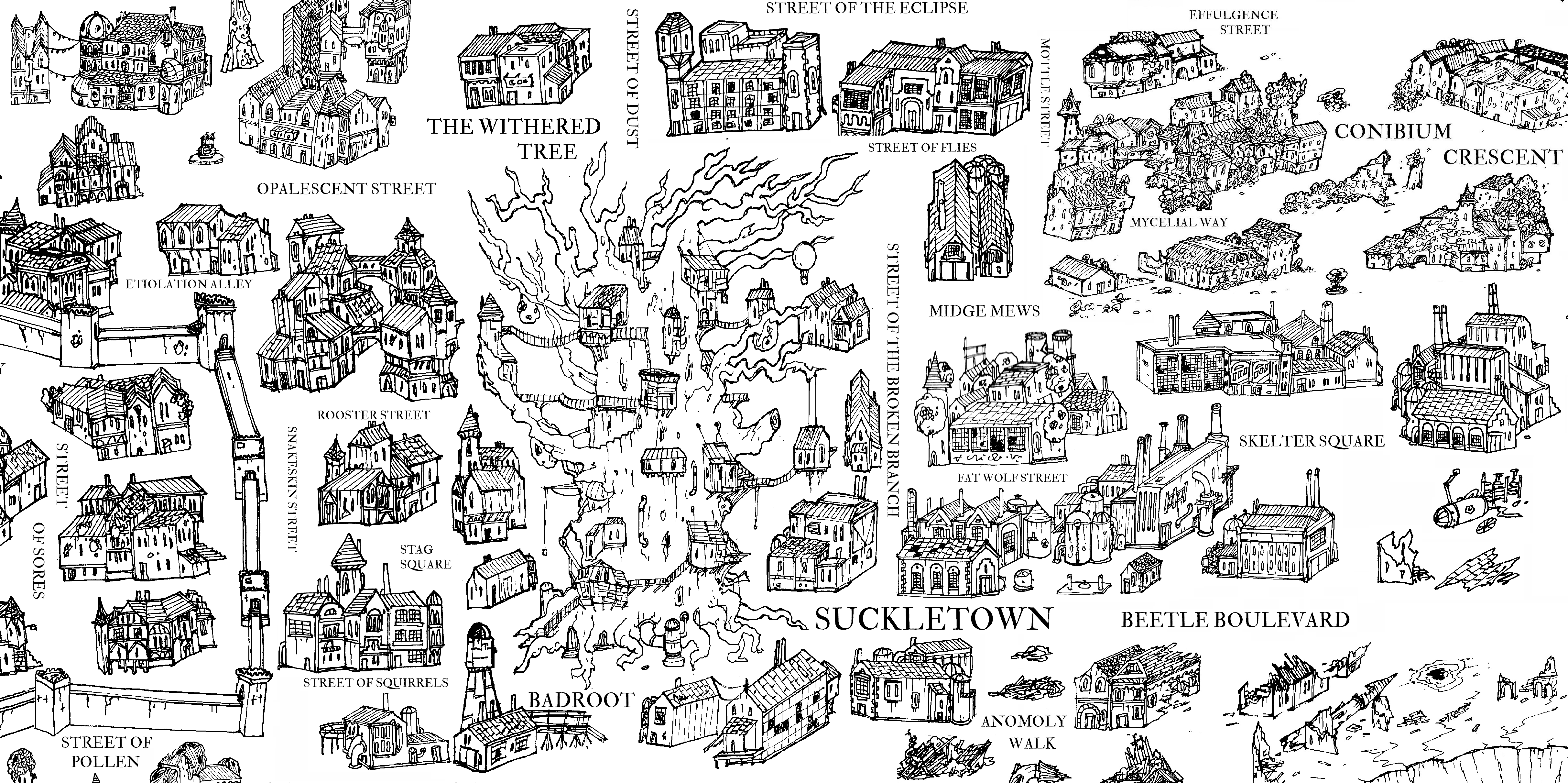 There was a time when the Tree and the neighbouring Alchemist's Quarter made this one of the busiest parts of Hex, a centre of commerce and manufacturing. Now the only people were squatters, indigents, and other vagabonds: castoff waspkin from Stingsworth, stray fungoids from the Zymotic Ward, outcast trollbloods from Trollhome, and freelance criminals of every species, unworthy even of Thieves' Marks.
The folk here eyed the party darkly from the gaps in boarded-up windows or the doorways of moss-eaten factories, or from the glimmering barrel-fires around which they gathered to eat mutant rats hunted in the Midden. Several were obvious addicts, ravaged by opium, thrum, and shadowmilk. One, however, stood out: a waspkin, clad in gleaming armour, seemingly identical to the party's long-lost companion Vespidae, rumoured to have ascended to become the enigmatic Thirteenth Queen.
"Ah… Vespidae, is that you?" Sister asked, approaching. The waspkin eyed the Lengian indifferently.
"Your name is fitting," the waspkin said inscrutably. "You are known to us."
"Where have you been?" Caulis asked. "We heard rumours, but…"
"I am here to investigate a series of disappearances," Vespidae said – if indeed it was Vespidae, for none seemed sure if this was the same waspkin, or another that merely resembled her. "What brings you to the Withered Tree?"
"We're here looking for some crackpot scientist, Gideon Bottlescrew," Grove chimed in.
"Our goals are not incompatible," Vespidae asserted. "Perhaps we should cooperate. You are known allies."
"Aww Vespidae, we missed you," Sister said affectionately.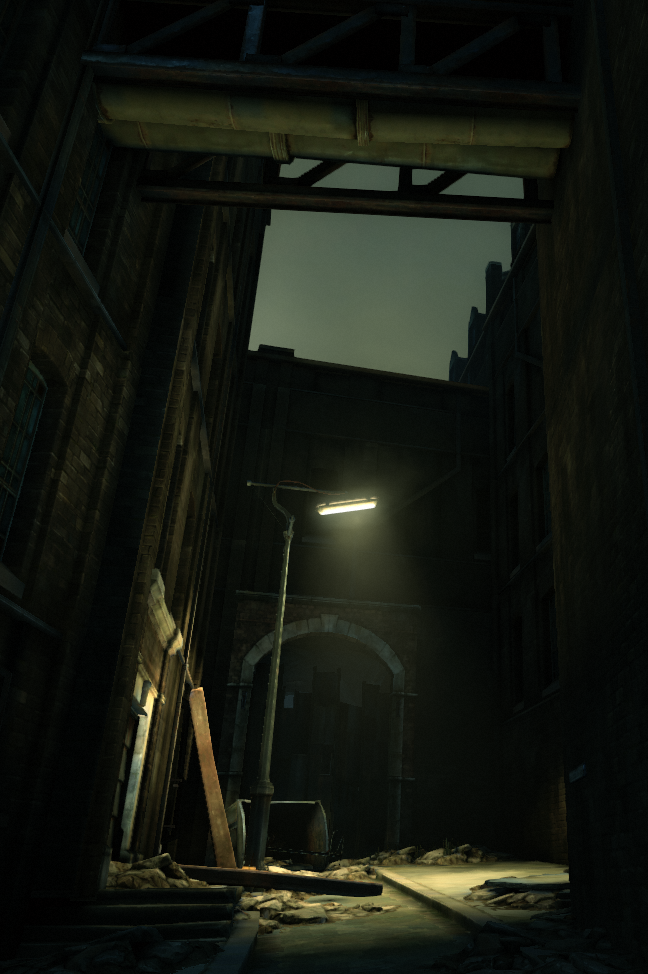 "Indeed. We are fond of you also." Vespidae now led the way towards the Withered Tree, javelin in hand. The street called Badroot coiled around the Withered Tree, a street of husks both human and architectural. The emptied warehouses and eviscerated factories that lined the street were spattered with gang insignia and other graffiti, proclaiming the names of the clannish criminal factions like heraldry: the Parasites, the Dead Moles, the Whipstitchers, the Filthy Fingers, and the Graveyard Girls.
The Withered Tree itself was an etiolated god, riddled with the reddened remnants of the vampire-machines that killed it, the rust livid as blood against bark as white as  bone, turned to stone in an accelerated petrification that took hold of the ancient thing after the Harvester's Guild finally killed it with their greed.
In addition to the dangling metal leeches that still clung to its trunk, the tree was now festooned with ramshackle additions of wood and scrap, cannibalized from the nearby slums and junkyards and refashioned into flophouses and taverns, drug-dens and brothels. Swaying rope bridges led between these additions, while tunnels dug into the depths of the tree gaped blackly like knotholes.
A pair of Graveyard Girls – an all-female gang with faces and skin painted to resemble corpses, clad in repurposed funerary finery – accosted the party at the door set amidst the roots of the tree. They twirled vicious knives.
"Oi, there's a two-guinea toll for entrance," one said. "Got to keep up the nieghbourhood, you know?"
"Outrageous," Armand said, gritting his teeth. The sorcerer's fuse seemed to have been esepcially short ever since the events at his familial home. "I'm not paying such a fee."
"Then I'm afraid there's going to be trouble," one of the Girls said, knife flickering.
"Armand, don't worry so much," Sister said. "I'll pay your fee."
The Graveyard Girls placated, the party passed through the doors and into the hollowed-out cavern within the fossilized interior of the Withered Tree. Dozens of shacks and small lean-tos had been erected within, and a second level was accessible via a wooden walkway. The poor folk who made their homes in the Withered Tree were truly destitute – humans, many of them criminals to judge by their curse-brands, but also a handful of wretched dagonians, cambions, ghouls, and gnomes. A pair of crude wooden doors are set in one wall, the words "PARASITE TERRITORY" scrawled on them. A tunnel was visible near the roof, erachabkle via a series of ladders and walkways. Though most of the people were sleeping, cooking, eating, smoking, or drinking – several were also clearly in a drug-induced haze – a few also sold charms, gewgaws, or crudely distilled beverages, including some sort of fungal beer.
The party began investigating the tunnels on the lower level, eventually finding their way into a chamber filled with the corroded remnants of machinery once used to suck arcane sap from the Elder Tree fill. Scavengers had long ago stripped the machines of everything truly valuable, leaving only the corroded skeletons of the sap extractors and a scintilla of broken glass. Horribly, however, the room was not totally empty. The mangled corpse of a waspkin was caught up in some of the machinery, spattered with dried blood. Although badly bloodied, it was evident that the waspkin was wearing the yellow robes of the Thirteenth Queen.
"A missionary," Vespidae said, inspecting the corpse. "Someone left her here as a message. We must find out who."
"We have our own errands," Armand pointed out.
"Vespidae's helped us out of plenty of scraps," Caulis interjected. "We can do both."
Careful inspection of the room also revealed a broken-down elevator, boarded up.
"Vespidae, take this," Sister said, handing the waspkin the Portal Chalk after carefully scrawling a portal on one wall. "Head up the shaft and draw a rectangle on the wall, then draw this sigil." She showed the waspkin, who nodded in seeming comprehension and, casting light to illuminbate the shaft, ascended several levels, emerging in a shack that might once have been inhabited, perched in the upper boughs of the Withered Tree. The shack had long been abandoned, save by a roost of monstrous bat-like things hanging from the ceiling, sleeping. The floor was slick with their iridescent guano. Though leathery-winged and furry-bodied as normal bats, these creatures flickered in and out of reality: phasebats, inter-dimensional creatures mutated in the depths of the Old City. Vespidae carefully drew the portal, and the party followed into the room.
"Be very, very careful," Viridian whispered. "We don't want to wake those things up."
Cautiously, the party made for the nearest exit… only for Armand, usually elegant in the extreme, to slip and fall into the guano with a stifled grunt. Instantly, phasebats burst from the ceiling, flocking and swirling, spitting strange substances from their quasi-real maws.
"Miscalculation." Illustration by Caulis' player, Bronwyn McIvor.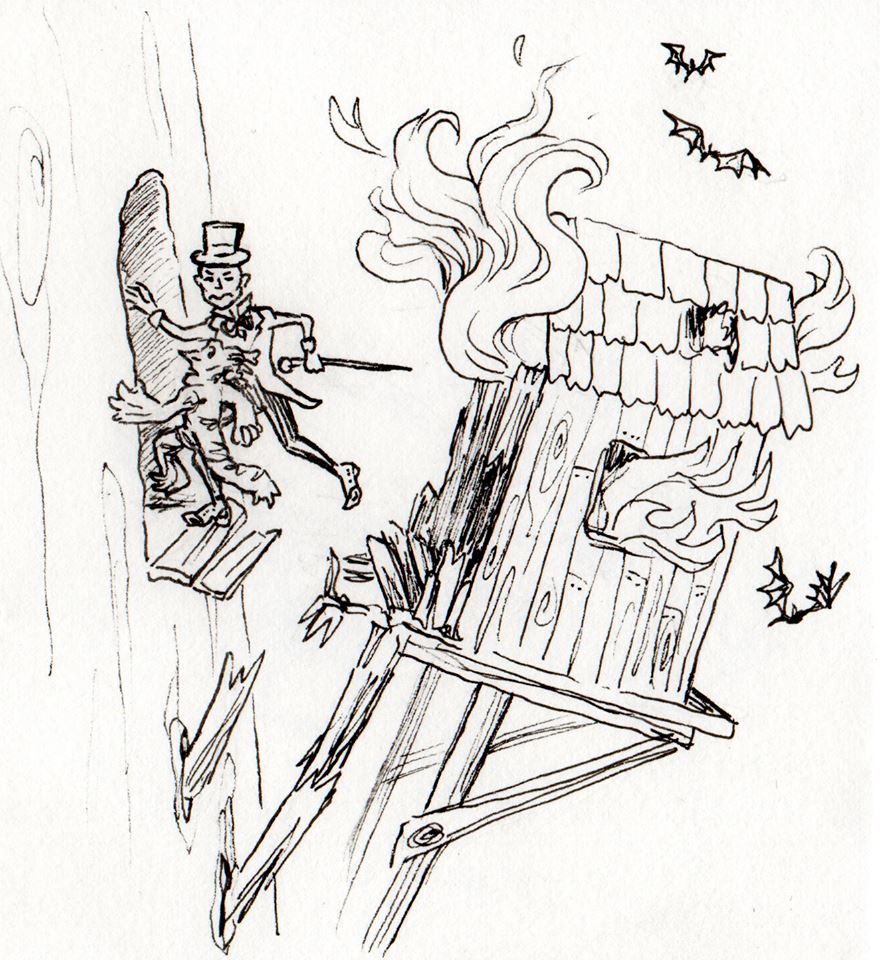 Speaking an invocation to the Queen in Yellow, Vespidae conjured a blast of arcane fire. Unfortunately, the guano covering the floor of the shack was highyl flammable. There was a terrible searing heat, a flash of light, and the party scrambled to safety, making for a tunnel in the wall of the shack as it burnt down around them, breaking free from the Withered Tree to plummet to the ground below. The phasebats blinked into some other dimension, fleeing the explosion.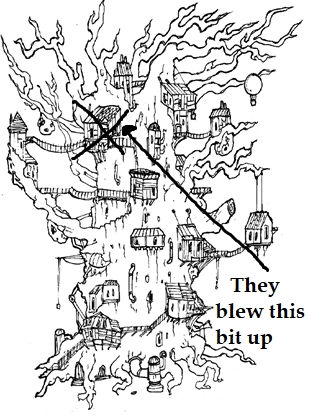 Once safe, Sister used her powers to cast a prayer of healing, conjured spiders spinning webs to seal wounds shut.
"Well, that was close," Viridian said, eyebrow cocked. Pressing on into the tree, they came to a hall with a tripwire strung across it, spotted by Vespidae. The waspkin inspected the trap.
"Pheromones," she said. "It triggers a mist. An attack-chemical. There is something… strange, about it. Familiar, but wrong."
They crept down the corridor, and entered a chamber whose walls were covered with the papery nests of waspkin, slumbering within the honeycombed cells. Vespidae sniffed tentatively.
"These aren't drones," she whispered. "They're royal guards. Soldiers. Dormant now. They've been fed something… some kind of substance to increase their strength."
Stealhtily, they passed into an adjacent room; here a rusted cylinder once used as a silo for sap and embedded into the Withered Tree had been converted into an alchemical laboratory. Half a dozen waspkin – all ill-fed, their eyes glazed – attended to the complex array of sputtering glassware and acrid substances being processed here. Dozens of phials were stored in crates along the walls.
"Thrum," Sister said, eyeing the vials. "I've seen people using this stuff, during my work with the poor – addicts juddering in and out of reality, hopped-up and half-phased…"
"Made with phasebat glands," Caulis remarked. "They must have some sort of operation going here."
"But who?" Sister asked. "Not one of the Queens…"
"No, someone else," Vespidae said. "We're going to find out."
Continuing their explorations, the group exited the structure and found themselves high avove the ground ona  raised platform, a rickety bridge leading to another building nestled high in the Withered Tree's branches. Employing stealth augmented with a spell from Sister, the group entered this room.
A thin woman with close-cropped black hair and skin pale as milk sprawled on a massive, throne-like chair in the chamber within, furnished with second-hand finery and tarnished furnishings, the spoils of pawn-shops and derelict manors. Half a dozen waspkin armed with crude firearms guarded her closely, their eyes black and listless, their wings buzzing idly. She toyed with a perfume bottle; Vespidae sniffed. Pheromones – royal pheromones. Somehow this woman had made herself an alchemical queen.
Stepping from the shadows before anyone could stop her, Vespidae approached the woman.
"And who is this? How did you get in here, little one?" she asked.
"Who are you?" Vespidae retorted. "And why do you smell like a waspkin queen?" She tried to avoid inhaling, conscious that the pheromones were having an effect on her.
"The name is Hecuba, my dear," she said. "Formerly of Master Melchior's little school, but lately, ah, self-employed. An independent scholar, you might say." She grinned sharkishly. "What are you doing, nosing about my operation? Who are you, anyway?"
"Vespidae," Vespidae responded with a shrug.
"Well, no matter. Come here, Vespidae, and bow before your Queen." Hecuba sprizted herself with alchemicla pheromones.
Vespidae stepped back, dizzy, resisting the thrall. "No. I will not be so easily controlled."
Hecuba sighed theatrically. "Ugh. Very well then, if you're going to make this difficult. Guards! Seize this waspkin!"
Immediately, the guards snapped to attention, and began flying towards Vespidae. Twisting, the waspkin flitted out of a nearby window, followed by the honour guard, even as the rest of the party leapt into motion. Sister cast blink to teleport next to Hecuba, dropping from the shadows like a spider on a string; with a prayer to the her goddess, the Lengian struck out with a hand, and where she touched, flesh boiled and rotted, swelling as from some horrific spider-bite. Hecuba screamed and thrashed, and the perfume-bottle went flying, rolling along the floor. Eleyin, Caulis' psuedodragon familiar, swooped down to pluck the bottle up, while Armand, flicking his wrist contemptuously, sent a firebolt towards Hecuba, scorching the drug-dealing enchantress.
Hecuba snarled, and spat a vicious spell, striking Caulis. A hideous blight overtook the homunculus, leaving its leaves wilted and its bark rotting. Sister leapt forwards, working her magic to keep the homunculus alive. Recovering partially from the blight, Caulis hurled a spell of its own, crippling with Hecuba with a blast of faerie-force.
Grove, rushing to the window, summoned a magical web to slow down the guards outside, while Vespidae contended with them, hurling a javelin while dodging shots from their pistols, weaving a magical pattern in the air taht caused several to flee in terror. Armand cast ray of frost, freezing one of the guards as they entered and debilitating him severely.
Caulis stepped forward, and with a second agonizing blast of fey force, spattered Hecuba's brains across the floor of the hall. Instantly, the royal guards outside shook their heads, fighting a sudden nausea and confusion. Vespidae drew close, comforting the bewildered waspkin.
"It's alright. The pretender is dead," she said. "Come with me. You are safe now, no longer under her control."
"She… she was in my head," one of the guards said. "How did she do that?"
"I think I have an idea," Vespidae said, eyeing a curious structure off to one side, accessible via another rickety bridge. Using an iron key found on Hecuba's corpse, they opened the door to the building.
Within was a gigantic waspkin – or, rather, what remained of a waspkin, for it appeared to be undead, flesh tattooed with necromantic sigils. The being's body was interpenetrated with a twisted mass of mechanical devices – syringes, hydraulic pumps, and other mechanisms. These seemed to be extracting some sort of substance from the reanimated cadaver. Tubes conveyed this substance to another large machine, which looked to have once been part of the elaborate industrial harvest used to extract sap from the Elder Tree. This machine seemed to be processing the substances collected from the undead waspkin. Several phials of fluid were evident on a low table next to the machine, and more were being filled by a steady drip from the machine itself.
Now Vespidae knew where she had smelled the pheromones before. This had been her Queen once, the Queen whose death Vespidae had commemorated in a ritualistic dance of death – one that Vespidae, an intended funerary sacrifice, had inadvertantly survived, to her shame, a crime for which she had been exiled. Hecuba must have dug the Queen's corpse from the ground, and used necromancy and alchemy to revive it.
"Destroy it," Vespidae intoned, and Armand gladly complied, burning the body and the structure till all within blazed to the ground.
Vespidae's task now complete, the party rested briefly in Hecuba's former laboratory, then continued their search for Gideon Bottlescrew. It didn't take them long to discover his workshop, perched high in the Withered Tree and reachable via a slender wooden bridge – a rickety tower made of wood and scrap metal, its chimneys spewing smoke. A large telescope also protruded from the roof.
They could hear the sound of machines whirring inside. Guarding the entrance to the workshop was a golem, fashioned entirely from trash: rusted scrap metal, rotting wood, chains, wire, and organic matter as well – reanimated bits and pieces of stray animals, integrated grotesquely into the thing's form. It looked at the party with one eye fashioned from a cracked lens, the other stolen from a dead dog, and spoke from the beak of a bird.
Trash Golem. Illustration by Caulis' player, Bronwyn McIvor.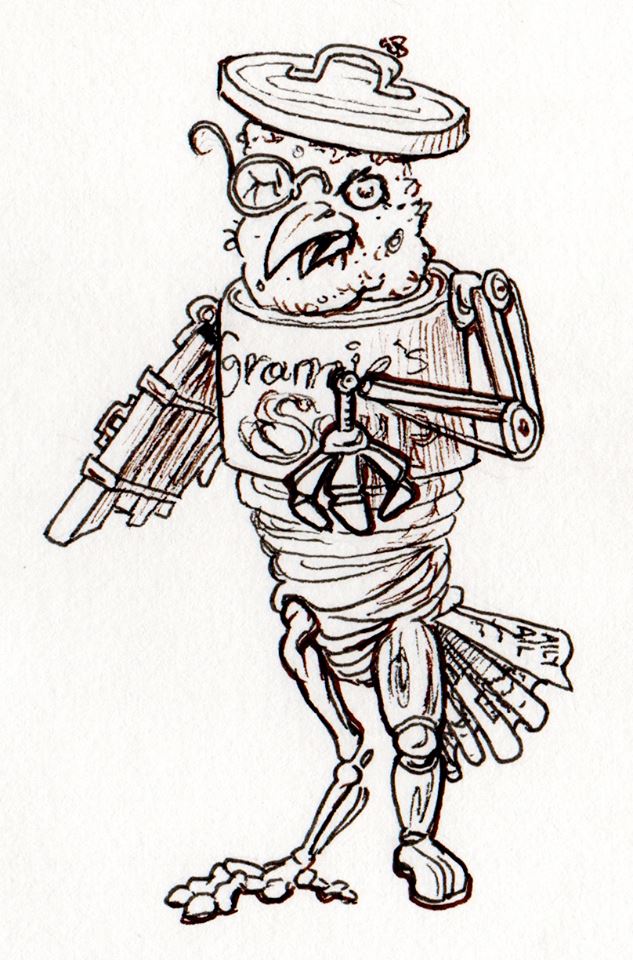 "Who goes there, squawk, who goes there?" the golem demanded.
"We're here to see Gideon Bottlescrew," Sister said. "We have an offer for him. We want to take him to the stars."
The bird-thing considered carefully. "Squawk, alright then, alright," it chirped. "Go on in." It hopped to one side, allowing the party to pass.
Within, they found a massive space full of objects swirling through the air. The bookshelves along the walls were suspended both magically and mechanically throughout the chamber, covered in complicated models, mechanical devices, and even bubbling alchemical equipment. Containers of everything from food to gunpowder hung from ropes from the ceiling. There were also several magical spheres of force containing everything from miniature explosions to gigantic fireflies. At the very top of the chamber near the ceiling was a bed, wardrobe, and similar accoutrements, suspended via chains, as well as the viewing lens of a gigantic telescope. Fireplaces were located at several points along the walls, fed by animated, flying logs of kindling, and dozens of candles were suspended in space, deftly weaving to avoid lighting anything on fire.
There were also dozens of birds in cages suspended from the ceiling. The room smells of vellum, chalk, smoke, bird shit, candlewax, and ink.
Despite the incredible density of objects, the workshop had a kind of ingenious order to it, like some massive orrery. In the middle of this madness was a man with long, silver hair growing from one half of his head. As he turned, they saw why the other is hairless – he had been horribly burned along his other half, his skin a mass of scar tissue. He was dressed in threadbare waistcoat and trousers, and was frantically scribbling on a chalkboard – one of six that rotated slowing around him. A large and beautiful cockatoo was perched on his shoulder. Some sort of mechanical device had been inserted into its head.
"Hello," the cockatoo said. Gideon does not turn , but continued writing complex mathematical formulae on the board. "Forgive my unorthodox means of communication. The bird you see before you speaks with my voice." The cockatoo flutters from his shoulder and alights on a nearby stack of books.
"We heard you built a spaceship," Sister said. "But then blew it up."
"Ah, yes…" the cockatoo said, sadly. "The accident was… extremely regrettable. The greatest setback of my life, and my deepest regret. I was too eager, too intent on proving everyone at the Citadel wrong. They all said it couldn't be done, that travel amongst the spheres was centuries away. I am still convinced they are wrong. I have spent the last ten years perfecting my plans. I now know the source of my error – the program I fend into the aetheric engine was fundamentally flawed. And I believe I am close to remedying that mistake. Of course, my only hope now is to bequeath my notes to future generations… My dreams of travel to the stars are quite dead."
"We're here to revive them," Sister said. "We need something from the Vessel, and we want to build a ship to do it."
At last, Gideon turned, but then his eyes curiously widened . Sunlight gleamed through the windows, glinting off the Yellow Sign round Vespidae's neck. Suddenly, Gideon turned back and, moving rapidly, levitated towards a door in one wall of the tower.
"Wait, where are you going?" Grove demanded. The cockatoo was curiously silent. The door was closing. Vespidae flitted over, keeping the door open, and the party hurried through, pursuing this eccentric man, the cockatoo now following them. They noticed the frame of the door looked old, ancient even, and crafted of iridescent metal…
They passed down a corridor that should have led outside, but instead led into a vast chamber with a glass ceiling. The walls were of ancient stone, carved with what appeared to be Librarian symbols. Many doors were arrayed around the edges of the room, interspersed with grotesque statues; each had a curious symbol over it. And through the glass of the ceiling, they looked up and saw, suspended amidst a field of black stars, a small, blue-green orb, swirling with clouds.
It took them a moment for realization to set in.
"We're on…" Grove began.
"We're on the moon," Sister confirmed. "A Librarian outpost on the moon!"
Gideon, wide-eyed and frantic, backed up, but Sister was too quick. She inscribed a zone of truth, enchanting the space against falsehoods.
"What is this place?" she said. "How did you find it?"
"As you said," Gideon replied through the cockatoo. "A Librarian outpost. An extension of the Old City, really. Time and space didn't mean the same things to the Librarians." He was shaking, nervous, but excited as well. "I've kept it secret, all these years. I discovered the portal during my expedition to retrieve the Aetheric Engine, and had it brought up here at great expense. Well." He chuckled. "Brought down there." He gestured to the world below.
"So… why did you bring us here?"
"To show you this," Gideon replied, beckoning. They passed into another room, accessible through one of the doors – seemingly wrenched from its frame. The room was filled with assorted junk – technological detritus, along with the bones of some former explorer, now long dead. But on the walls were engravings, intricate, detailed.
"A schematic," Sister said, staring up at the designs with many awed eyes.
"Yes," Gideon said, quietly. "A schematic for a Librarian ship. One that can sail amongst the stars."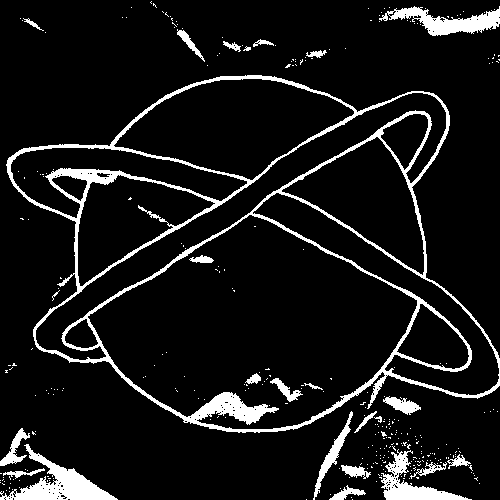 Lunar Symbol by Matthew Murray.