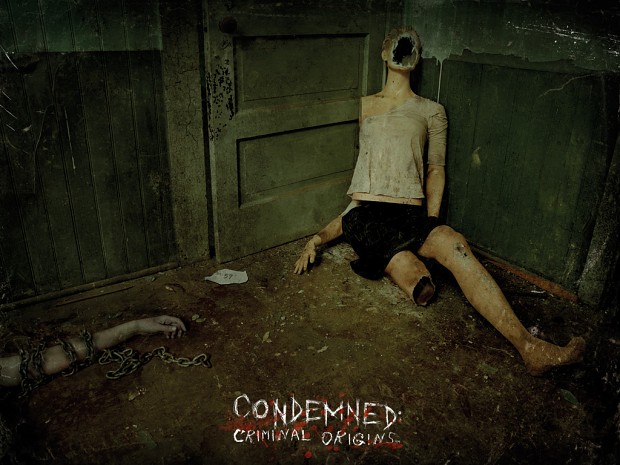 I picked up Condemned: Criminal Origins some time ago, but only recently finished playing it, searching for something to scratch the survival horror itch until Alien: Isolation and The Evil Within hit Steam. It's a grubby little linear neo-noir horror game that occasionally rises to rapturous heights of dread, but which remains fraught with frustrations. Despite its flaws the game remains a somewhat underrated title heavy on atmosphere and bone-crunchingly intimate action.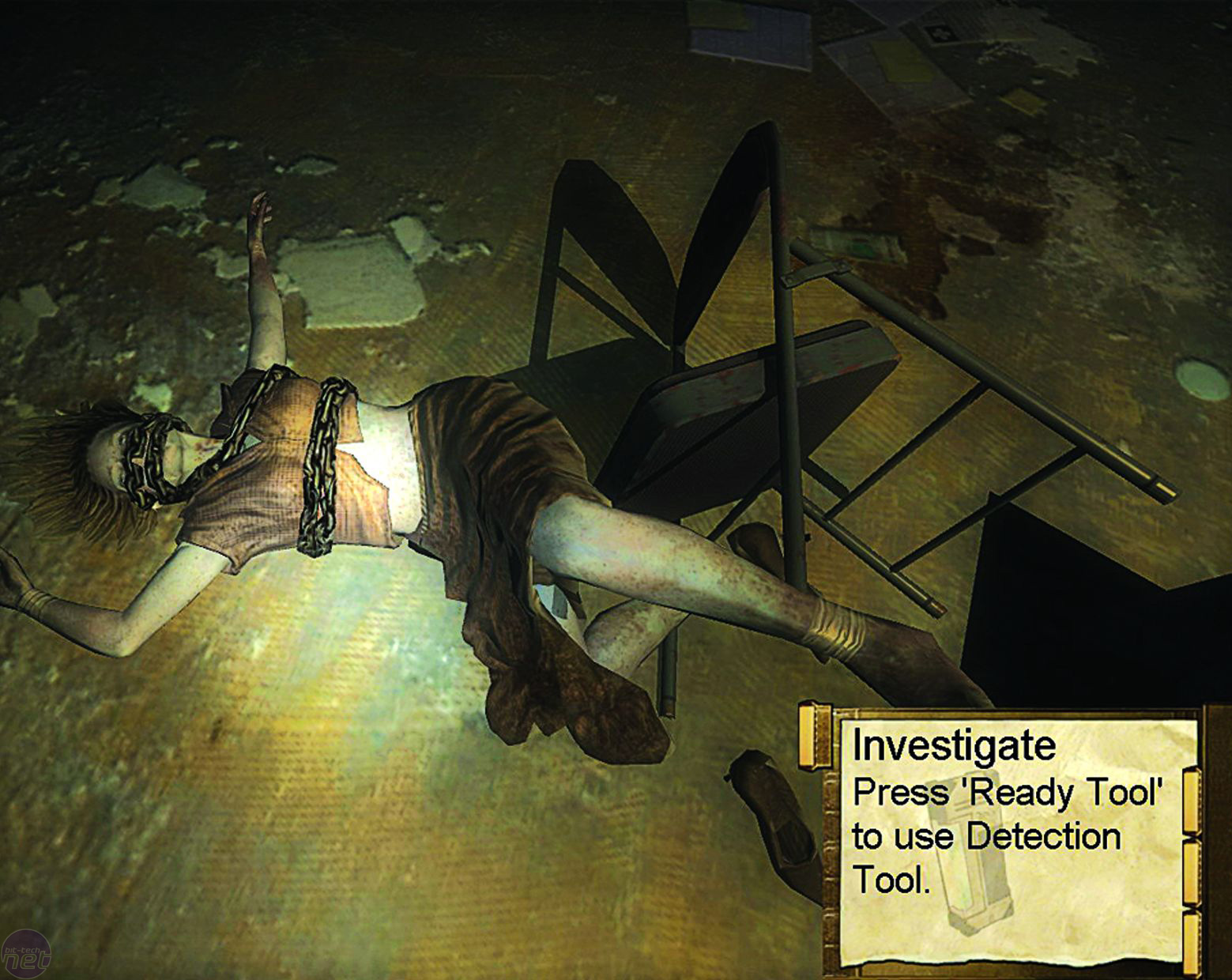 I'll get my grievances out the way. First and most damningly, Condemned has absolutely terrible controls. I played the game on PC, which may have made things worse, but even on a console, the inability to jump or crouch at will in a first person game is pretty much inexcusable, in my opinion. The game also lacks any kind of stealth element, which is unfortunate, as stealth would have greatly contributed to the feeling of oppressive gloom the game relies on so strongly. While enemies can hide from you, you're more or less unable to conceal yourself. You have pathetically low stamina, can only run for short distances, and walk at a snail's pace, especially down stairs. There's no ability to lean round corners, either, which is infuriating when fighting enemies with firearms. Limitations can be great in horror games, don't get me wrong – one of the best things about Outlast and Amnesia is that you're unarmed, for example – but the poor controls in Condemned don't enhance the experience appreciably. Less vexing but still irksome are the clunky forensic tools, which feel grafted on rather than integrated organically; they're only accessible at certain key points with one notable exception, a high point towards the end of the game where you wander round a mouldering old farmhouse using a UV light to follow trails of glyphs drawn in blood throughout the building. Though harder to execute it would have been much better to allow complete access to the entire roster of tools at all times, so that you could actually select the right tool for the right job instead of essentially being handed clues on a silver platter. As it stands the forensic minigame feels less like an exercise in puzzle-solving and observation and more like a hoop you have to jump through. What's especially frustrating about this is that the tools themselves are quite cool, and you can sense the potential in the forensic element: the idea of a hybrid investigation/combat game with strong horror elements, built around forensic puzzles and violent setpieces, is incredibly compelling, but what we get instead is a combat game with a fringe of investigation and a façade of puzzle-solving. My final complaint pertains to the last area, which suffers from the classic "disappointing last level" syndrome (AKA "Xen Syndrome") and feels unfinished and dissatisfying, with repetitive by-the-numbers boss-fights and a locale (an abandoned orchard) that throws the putrescent urban atmosphere the rest of the game had used to superb effect completely out the window. For orchards, the final level is bizarrely linear: a spooky farm is a fine idea, but it should either involve "Children of the Corn" style fields, hedge-mazes, or sprawling, open spaces filled with tress, not a series of fenced pathways leading you inexorably from one dull fight to the next with unlikely firearms and pill-bottles scattered around inexplicably. It'd have been much, much better if the game had simply ended in the farmhouse, which is a masterfully executed area – non-linear, creepy, requiring actual exploration and even a bit of puzzle-solving, with a final fight that feels bracing and genuinely scary rather than tacked on and frustrating.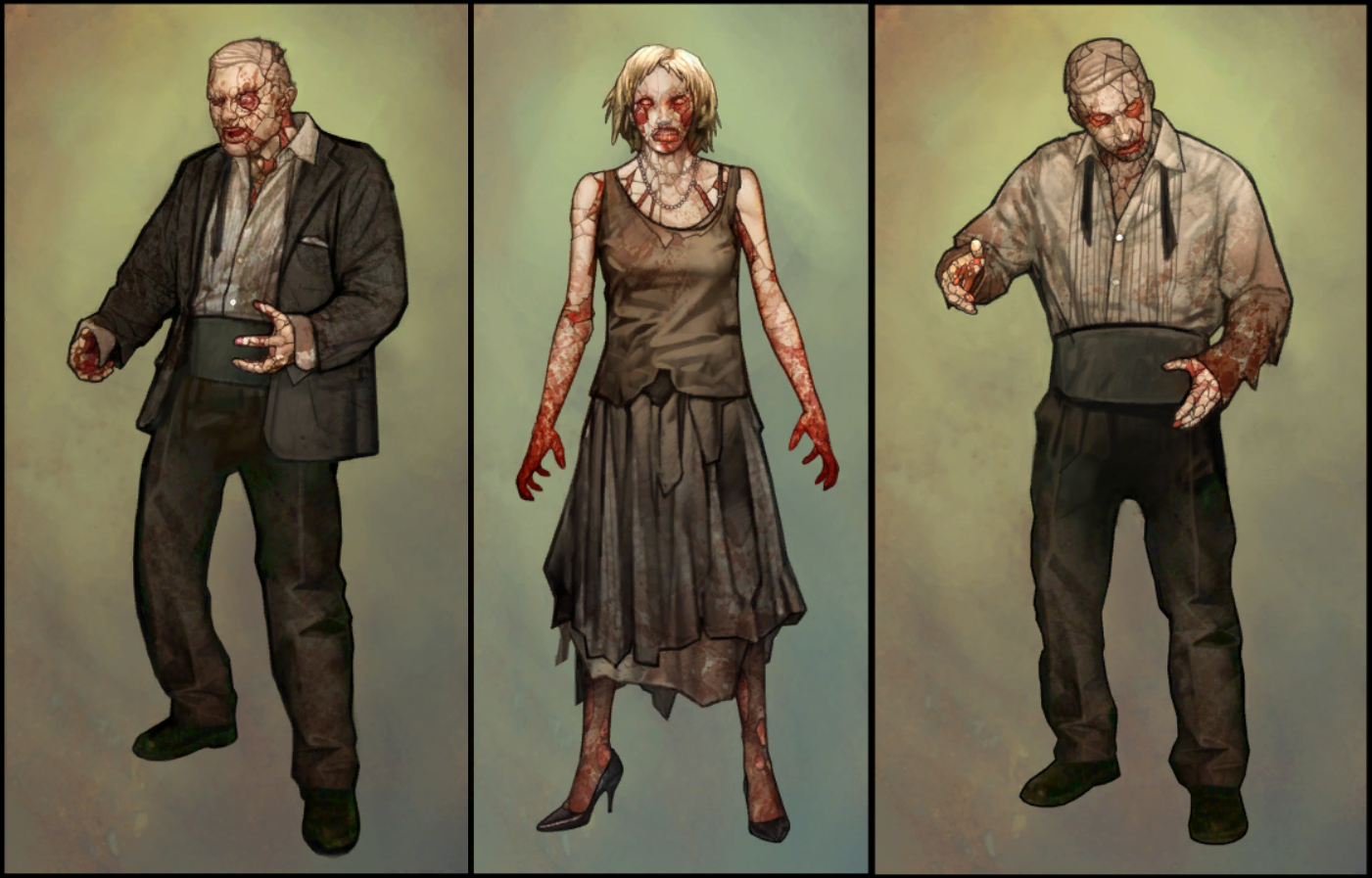 Such deficiencies aside, Condemned is mostly very enjoyable in a pitch-black, hallucinatory sort of way, throwing visceral splatterpunk combat, psychological horror, and grungy noir atmosphere together into a blender and pureeing into thick, pinkish-black ooze. Obviously taking its cues from such films like Se7en, Red Dragon, Silence of the Lambs, and Memento, the game takes place in Detroit Metro City, a rundown metropolis infested with vagrants, junkies, squatters, and criminals, an increasingly deranged and monstrous lot who menace the protagonist, Ethan Thomas, at every turn. Punning on the dual meaning of "condemned" – in reference both to Ethan's quarry, the malevolent Serial Killer X, and to the series of decrepit stores, metro-stations, sewers, office complexes, and public buildings that Ethan has to trek through. Though the graphics are beginning to look a bit dated, the game remains very effective atmospherically, and despite taking place almost entirely in dilapidated buildings it somehow manages to avoid feeling homogenous. A mixture of scripted events and AI capable of stalking the player enhance the sense of paranoia the game cultivates: you can never quite be sure when an enemy is going to pop out or sneak up on you from behind, and several enemies are much more mobile than you, particularly the scrawny, ghoulish squatters encountered from the Metro Station onwards, who can scarper down low tunnels or haul themselves up walls. The tendency of enemies to run away if injured only to return is particularly commendable – there's nothing creepier than landing a blow only for the enemy to dash off into some shadowy, slime-encrusted maze, a maze you're going to have to slog through to reach the next area. Particularly effective sections include the burnt-out shell of a library, with holes in the ceiling and floor that you can fall through or climb down; the whole place is infested with what seem to be burn victims, but it's never fully explained who these people are or why they're here. This utter dearth of explanation really works in the game's favour, giving the whole thing an air of sublime horror. Birds are inexplicably dying, the city's homeless all seem to have suffered a psychotic break simultaneously, and Ethan is definitely losing his mind, but exactly why any of this is happening is unclear. I haven't played the second game, but I've heard it explains some of these details, and while I understand the motive for doing so I like that this game keeps the overriding reason for the collective madness of the metropolis more or less mysterious.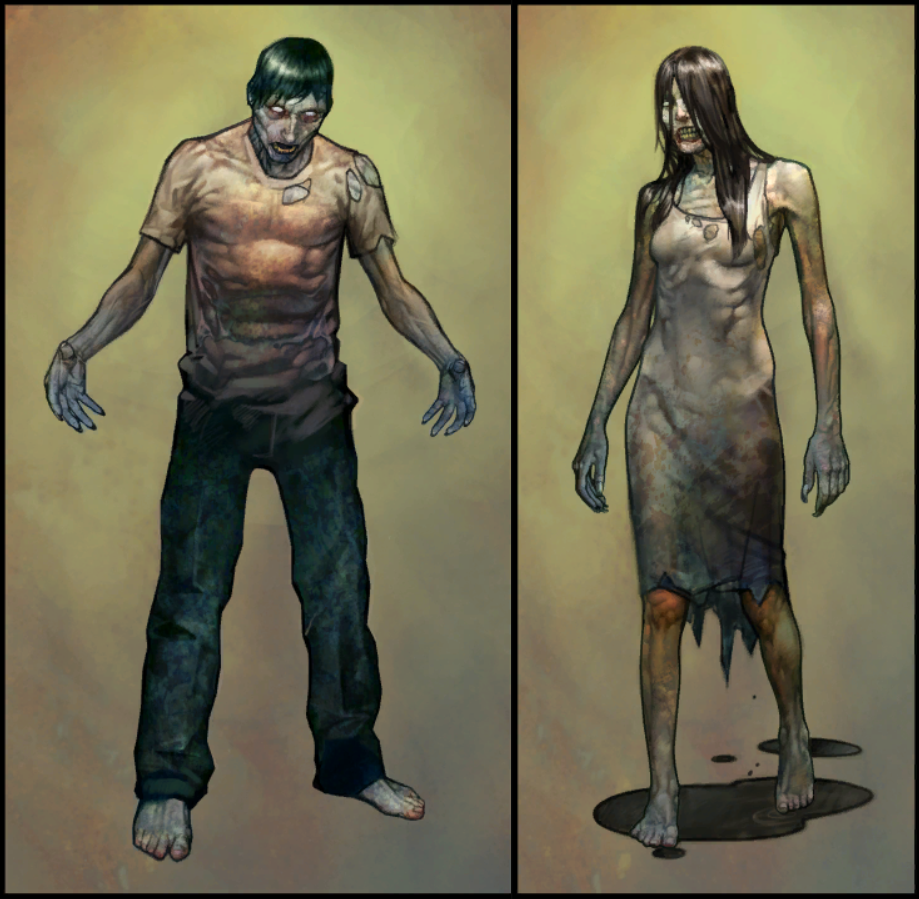 Enemy design is largely very good: although there aren't really any non-human enemies and most of the opponents can be described as some variant of "vagrant," there's quite a bit of variation in enemy types and armament. The vagrants all look like they're slowly rotting, with some literally resembling the undead, but unlike most zombies the crazed homeless are twitchy and fast, moving more like rabid marionettes or the Infected from 28 Days Later than shambolic Romero-era flesh-eaters. The animations for the various enemies really sell the creepy; the putrescent Mannequin enemies are especially effective, hiding in plain sight amongst regular store mannequins only to advance with the slow, menacing stride of a slasher-movie villain. While, as I mentioned, I didn't particularly like the final stretch of the game, the last boss has wonderfully horrific design, like something out of a Clive Barker novel or film. I will say, however, that the game shamelessly, unavoidably, and unapologetically exploits middle class anxieties about the homeless. There is literally no effort to make the homeless seem like anything more than a bunch of addled urban monsters. The addition of non-violent or even helpful homeless NPCs might have mitigated the feeling that the entire game is a kind of grotesque class war, but no such luck: the world we're being painted is a kind of conservative nightmare, a hardboiled reality where whole districts of the city have been given over to the ravenous, deranged underclass. We are told of one part of the city for example, described as "a nasty area filled with nasty people, and the people down there are different, they go beyond nasty." There's no real effort made to make the homeless seem like victims; where in Outlast, for example, the game is very much aware that it's presenting the inmates of Mount Massive as monstrous, it also shows us again and again that the current state of the inmates is the result of experiments carried out by institutional authorities, by people who should know better. Nothing of the sort is attempted in Condemned. I've heard in Condemned 2 that an evil cult is shown to be behind the whole thing, but, really, that's not much of an improvement; a clichéd fear of non-Christian religion isn't all that much better than fear of the subaltern. All that said, Condemned exploits bourgeois anxieties about the homeless very effectively. Spotting one of the inhuman squatters indulging in a cannibal feast produces an undeniable frisson of revulsion, a strong "get the fuck away from me or I will cave your face in with this sledgehammer" response, and that's exactly the response the game is aiming for; in this sense it's an aesthetic success.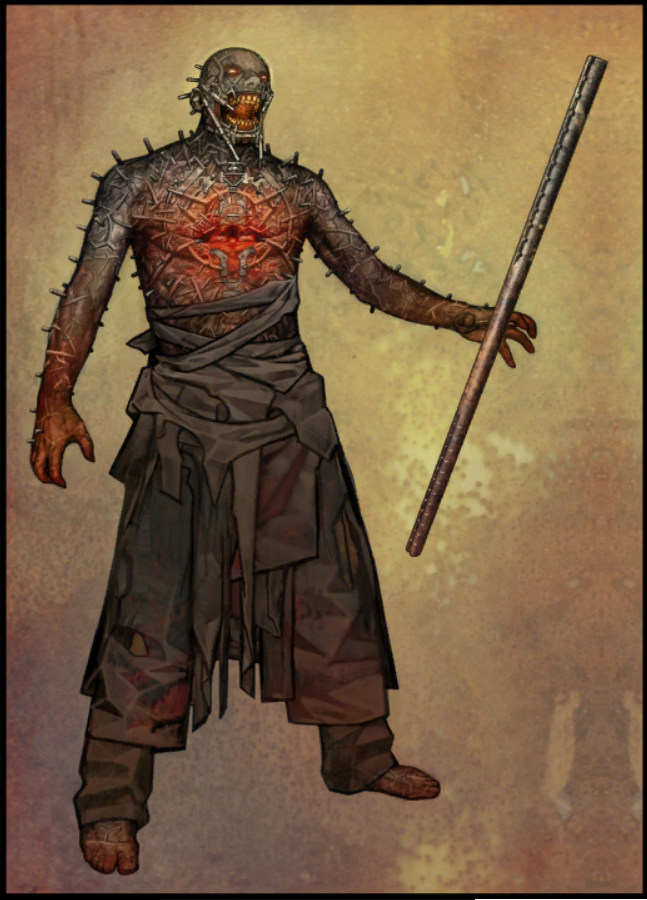 Disturbing class dynamics aside, bashing in the skulls of the vagrant hordes in Condemned is another strong suit. Firearms are incredibly rare, as is ammunition for them, so most of the combat is melee – an unusual but highly effective choice, as it means you have to get up close and personal to dispatch your enemies. The various weapons – everything from sledgehammers and fire axes to paper cutters, piping, mannequin arms, a burning 2×4, and plenty of others – all come with advantages and drawbacks, and since you can only have a single weapon at a time (another stroke of genius), finding and choosing weapons becomes a major tactical element of the game. These choices are further complicated by the fact that certain weapons allow access to key areas – the sledgehammer, for instance, is required to break off padlocks. The actual nitty-gritty of combat is kinetic and brutal, a visceral back-and-forth requiring careful positioning, timing for blocks, and a gruesome selection of hands-on finishing moves. There aren't any combos, which is a bit disappointing, but I've read that this is remedied in Condemned 2. You can however, effectively invent your own combos by learning the timings and habits of your enemies, knowing when they're going to suddenly lurch into an attack and when to close in for the kill, when to kick and when to run while your Taser recharges – the addition of the Taser to your arsenal makes combat significantly easier, but the recharge time on the weapon means that its utility is limited when facing multiple foes, which is often. Condemned offers a lesson in how to do action right in survival horror: keep the player-character fairly fragile, restrict ammunition brutally, and force the player to get up close and personal with enemies.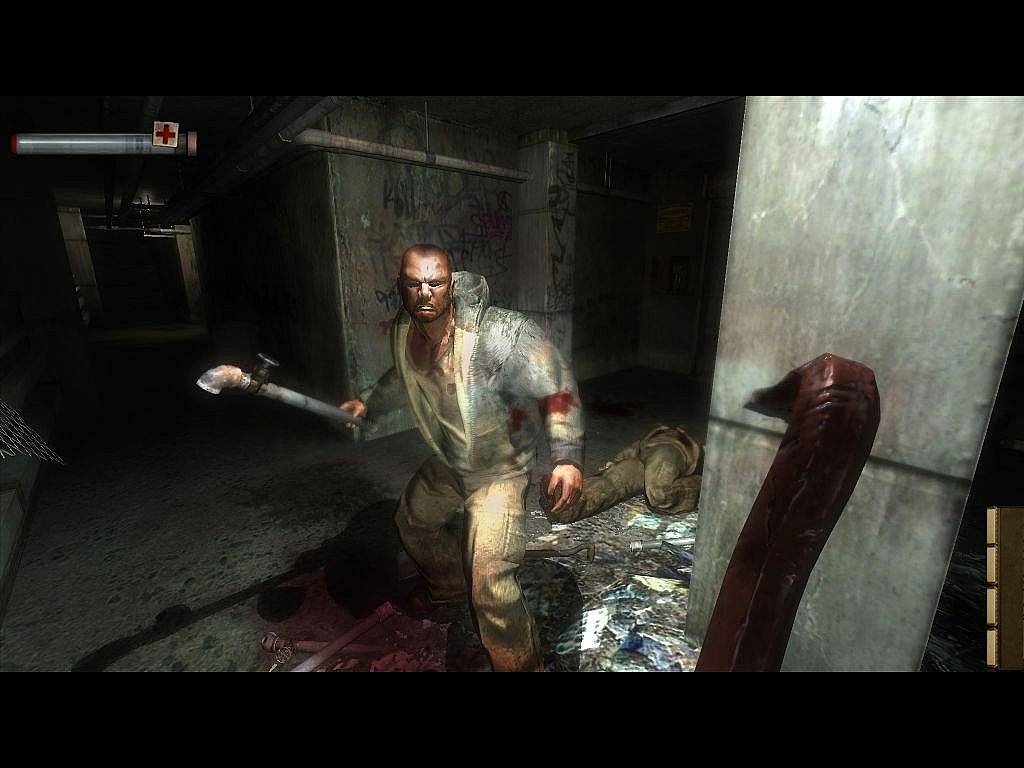 As a narrative, Condemned isn't wildly original – as I noted, it cribs quite heavily from various noir-horror sources – but it knows its genre well, and plays it to the hilt. The greatest strengths of the story are its various elisions, its gaps and unknowns. Why are the birds dying? Why are the city's homeless all gone berserk? What is happening to Ethan? What motivates the sinister Serial Killer X, and who is the lurid, mutilated devil we catch glimpses of in visions? Many such questions are never given wholly satisfying answers, but such loose ends give the story a feeling of uneasy irresolution. The game is also quite effective at presenting what's effectively an unreliable narrator – no mean feat for a first-person game. At many points throughout the story it's unclear whether certain events, creatures, or phenomena are supernatural or psychological in nature: is Ethan just crazy, or is some occult power at work? This sort of ambivalence is central to certain subgenres of horror. As structuralist critics like Tzvetan Todorov and Terry Heller argue, when there is significant hesitation between a natural and supernatural explanation for events we have ventured into the world of what Tzvetan calls the "fantastic," further subdivided into the "fantastic uncanny" – when the events receive a rational explanation by the story's end – and the "fantastic marvelous" – when a supernatural explanation is accepted. In the middle is the "pure fantastic," in which ambiguity is sustained to the very end of the story. Outlast, for example, is of the first class: what seems like a supernatural creature sealed under the mountain and summoned by a "conjuring" (the Walrider) is revealed to be a predatory nanobot swarm; Amnesia is firmly of the latter category, as supernatural forces are increasingly implicated and even what seemed potentially earthly (Alexander, the shaking of the castle, the darkness) are revealed as otherworldly. Condemned seems to vacillate between natural and supernatural explanations so thoroughly that it lands in this third, rare category, one shared by many of Poe's stories as well as Henry James' The Turn of the Screw. Even what seem like patently supernatural elements – the weird, acrobatic monster that you face repeatedly at the end, for example – the possibility of a more rational explanation lingers, especially if Ethan is going mad. You receive injuries from what seem to be spectral foes, but they might be psychosomatic wounds "inflicted" by hallucinations; at certain points objects seem to shift of their own accord, but this could simply be Thomas' addled mind "rearranging" his perceptions. Heller identifies horror tales of the pure fantastic as the "most terrifying" (14) and while this assertion seems to me to somewhat overstate things, there's some merit to his suggestion that the pure fantastic is in some sense the most threatening of the three genres, insofar as it blurs the boundary between fantasy and reality. It's a rare videogame that attempts the kind of ambiguity offered by a pure fantastic tale of terror, and a rarer one still to actually sustain and pull off such ambiguity, as Condemned manages.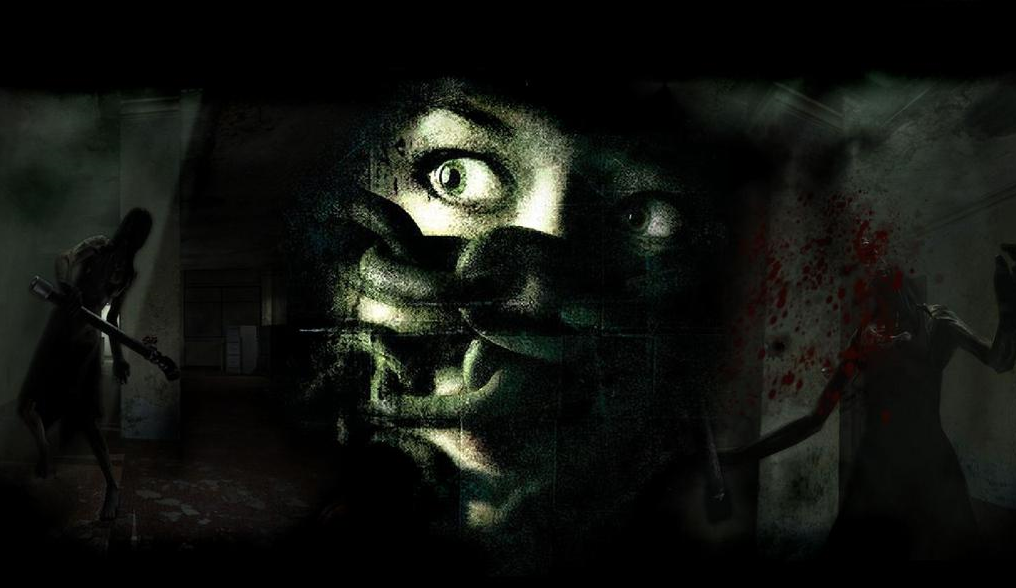 Works Cited
Heller, Terry. The Delights of Terror. Chicago: U of Illionois P, 1987. Print.