The last two years, I've surprised my players with a jaunt to Ravenloft, bringing out candles and turning out the lights to set the mood. This year, they knew they were heading back beforehand – there was no way I could surprise them three times – but they surprised me with a blood-spatter tablecloth and coasters!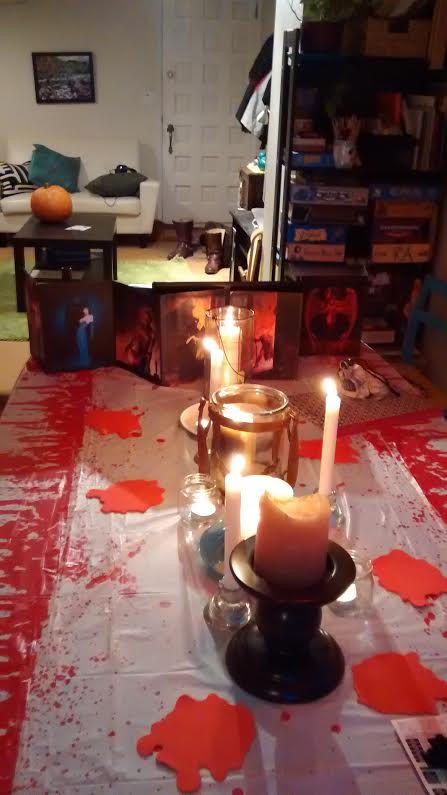 With the lights off (as Ravenloft should be played):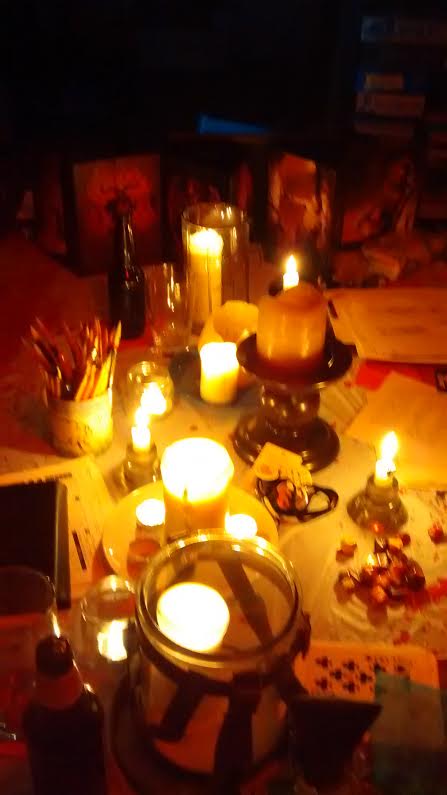 Expect more Ravenloft updates akin to last year's Savour of Madness here soon!